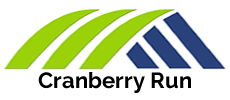 Resident Reviews
|Recommended: YesA lot of good things about living in Cranberry Run — We moved in this previous September and have been overall happy with our experience. The staff is super helpful and friendly, and the grounds are well maintained. If we've had any maintenance issue it's bee fixed nicely and in a timely manner. It's a great value for the space and storage in the apartment, and the free heat and water are a wonderful bonus. We also like the little touches, like the gas cooking and breakfast bar in our kitchen. Our biggest complaint about living here would probably be the couple that lives above us. They are constantly screaming and we can hear every word, probably because the vent in our hall connects to theirs. We are students and have no desire to live in a household with screaming, living below these people makes it difficult at times to be able to study or catch up on sleep. Construction quality is a little mixed, the gas cooking and breakfast bar are nice touches. The 3 walk in closets are also great and we are incredibly glad to have them. The water to our toilet flushes a bit slower than most. We also have water bubble up in our bathroom sink whenever our upstairs neighbors do laundry. There are a few little touches that are a bit messy too. The toilet paper fixture is a bit crooked and the mirror cabinet always hangs at a slant when open. Not the end of the world, but it's a little sloppy. Also, it's nice that we have our own AC unit, but it's a bit strange how it's located in a closet compartment off of the second bedroom. That room gets very cold hot depending on the season because of how the AC unit is located and somewhat exposed to the outdoor climate. It even affects the other bedroom and makes it colder at times too. Overall we are happy with our apartment and the value and location of it. It's nice having families in the complex and makes the apartment feel a bit safer and more home-y as well.
|Recommended: YesThis place is above average. — It's not a bad place to live, but there are definitely better options nearby.
|Recommended: YesLiving here is convenient to travel and property is well maintained. — The complex is convenient to 95 and Routes 40 and 7. The property maintains a pool and the landscaping is well maintained. The staff is friendly and maintenance is always on time. At move-in, the apartment was brand new. I have never seen a bug here I appreciate living in a place that is so cared for and maintained by the property manager, Karen. The maintenance team is professional as well.
|Recommended: YesGreat people great property — Great environment...alot of positive attitudes...walls are pretty then neighbor noise is heard very easily. Can be difficult to deal with at night. But overall good experience
|Recommended: YesDecent Quality Apartments with Exceptional Leasing Staff — This is a good quality apartment complex for a decent price. Other than neighbors bringing fleas into the building recently which was handled quickly and efficiently by the staff, we've had no problems with bugs or pests. There's always plenty of parking available and I feel perfectly comfortable leaving my motorcycle parked in front of my building, something I was worried about having to do when moving into an apartment. If you're comparing this apartment to another nearby option, I recommend moving into Cranberry Run solely because of the incredible staff that runs this place. More specifically, Karen, the leasing manager is incredibly responsive to any and all concerns, honest, and just genuinely great at her job. A while back, we had a problem with an individual threatening me and my fiancee--Karen went out of her way to make sure the situation was handled properly and to ensure our safety moving forward. She even went so far as to visit our apartment to make sure my fiancee was okay when I was at work and couldn't get there to comfort her after the initial incident. If you're looking for clean, well maintained apartments with decent prices and an awesome management team, don't hesitate to give Cranberry Run a visit.
|Recommended: YesA cozy area despite the occasional noise — The apartment is general cozy and though there can be to much noise from the neighbors inside of the buildings sometimes it is generally comfortable. The workers maintenance, leasing employees, etc. have done well and have been generous when contacted. The sidewalks and yards around the builds have be kept nice and are always being well maintained.
The views and opinions expressed herein are solely those of the original authors and other contributors. These views do not reflect the views of "Cranberry Run Apartments", its owners, managers, agents, employees or content providers. No representation or warranty, express or implied, is made or given by "Cranberry Run Apartments", its owners, managers, agents, employees or content providers regarding safety, accuracy, completeness or suitability of the information or material expressed herein for any particular purpose