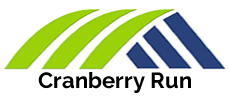 Resident Reviews
|Recommended: YesVery spaces — I like living hear, the neighbors are quiet, the apartment is very spacious for the two of us.
|Recommended: YesQuiet neighborhood — A quiet neighborhood. Some apartments need some updating, but overall a nice place to live.
|Recommended: YesWe're happy living here — Some of the neighbors are a little loud, and we miss having our own yard, but we're very happy with our apartment, especially for the price.
|Recommended: YesGreat place to live — Quiet, convenient to work, reasonably priced.
|Recommended: YesPretty nice — I would tell them it is a good place to live. Everyone is friendly.
|Recommended: Yes. — .
|Recommended: YesWhat I think of the apartments — I think the staff for Cranberry Run is incredible, specifically Carla. She has helped me from day one and has been amazing and my deciding factor for choosing to live here. The neighbors are mostly quiet with the exception of the occasional door slamming or dogs barking which is really okay It happens, pups can be loud, it's normal. I don't actually mind. This place is very nice and I've enjoyed my stay so far.
|Recommended: YesOverall very nice complex — It's a beautiful complex, the leasing office is friendly and knowledgeable, the apartment is beautiful. The walls are pretty thin both inside the apartment and between units, but it's not too bad. Our dishwasher was broken upon moving in and we are waiting on maintenance, but the property staff were helpful in setting up a maintenance appointment.
|Recommended: YesA great first apartment for me and my husband — It's a good place to start out in and offers a lot for the price.
|Recommended: YesGood 1st home for someone looking to move out — It's not too bad, even better when you got very nice neighbors
|Recommended: YesGood upgrades — Pretty simple and easy life, would never go wrong living here.
|Recommended: YesSix years — I have been here for six years. I love how peaceful it is here. The Stuff is helpful and friendly.
|Recommended: YesRun to CranberryRun — My experience here has been great so far My building is quiet and everyone seems nice.
|Recommended: YesIt is very clean and friendly environment. — The neighborhood is rather quiet. It is small, and very clean. There are staff that come and clean the building a few times a week.