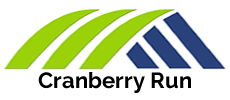 Resident Reviews
|Recommended: YesThis property is well kept and maintenance is on point. — I would recommend Cranberry Run to everyone. I like the apartments it's clean and quiet.
|Recommended: YesBetter than expected — I was unsure of the unit as i have always second guessed cheap apartments. I am pleasantly suprised Only bad thing i have to say is that I can hear the neighbors every footstep upstairs, but that just comes with apartment living. amazing deal AND UTILITIES INCLUDED INTO THE PRICE YES Laundry room is small, but they work great and fit huge loads. Love this place already and i'm only 3 days in
|Recommended: YesVery confident and fast process. Excellent staff and very polite. — A peaceful place to rest from work.
|Recommended: YesLove — Love living here but you can hear your upstairs neighbors walking or talking especially in the bedrooms. Or if there doing anything else in the bedroom..... You can hear it
|Recommended: YesI believe it could improve — It is loud due to the tenants. Though, customer service usually is good.
|Recommended: YesCranberry Run — Very convenient location. rent goes up every year and now not very affordable. Every unit is not remodeled and doesn't have washer dryer in every unit, which they should have for the price.
|Recommended: YesGood — quiet
|Recommended: YesI like it here — My building is relatively quiet. The management and maintenance staff are all very nice and supportive. I am retired and downsized from a house. I have plenty of room in my two bedroom apartment. I am an avid reader and for the most part it is very quiet. It was noisier at first but management addressed this issue and it is a lot quieter. The improvements to the grounds are lovely. I had one maintenance issue and they came out and resolved it quickly. They are always friendly and kind. I have been here for almost a year and I am staying for another year
|Recommended: YesAlways good upkeep. Maintenance requests quickly resolved — Mostly quiet and friendly leasing office
|Recommended: NoComplete — it was done fine
|Recommended: YesI like Cranberry apartments overall. — Parking is easily available, the premises are clean, and staff members is very professional. My apartment is freshly renovated and overall pleasant to live in. However, the floors are very squeaky in my apartment and in surrounding apartments as well. The noise isolation is fairly low, thus, I hear my neighbors a lot more than I would like to.
|Recommended: YesQuality matches the price — mostly friendly neighbors, generally quiet
|Recommended: NoDon't live here if you have special needs dependents — Autism, Mental retardation, emotionally disabled are not something that Karen the manager wants to hear, attempt to understand, or address. Their solution is to threaten eviction and when they realize they can't evict you without legal implications they chose to not renew your lease and give bad referrals to anywhere you might try to apply. Karen has always had a higher than though attitude once you have signed the lease. Maintenance staff has always been professional and courteous. I wish I could say the same for Karen, professionalism is borderline, courteous iummmmm NOT SO MUCH. I wish I could educate the so called manager on what it is like to have a special needs dependent and what it is like to not know what will set a person off who has autism......I wish I could educate the so called management that you can't fight back, you can't control that there may be screaming, or slamming doors, but then that would fall on deaf ears. They only hear what they want to hear, and if there is a complaint, it means loos of income at my expense. So it's easier to not renew my lease, which is legal, unethical but legal BASED ON MY EXPERIE3NCE I WOULD NOT RECOMMEND LIVING HERE BECAUSE OF THE UNPROFESSIONALISM OF CRANBERRY RUN MANAGEMENT. THEY ASSURE YOU THAT THERE ARE RIGHTS PROTECTING YOU FROM EVICTION BUT THAT DOESN'T MEAN THAT THEY FOLLOW THOSE LAWS, WHEN IT COMES TO INCOME THE ALMIGHTY DOLLAR IS WHAT THEY CARE ABOUT. SO be advised from first hand experience, don't move here. ESPECIALLY IF YOU HAVE A CHILD THAT HAS AUTISM OR SPECIAL NEEDS.
|Recommended: YesIt's comfortable — It's cool but you have noisy neighbors